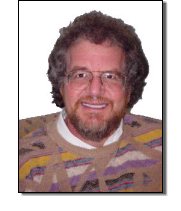 I am the Realtor to assist you with every facet of the buying process. Not only am I a former real estate attorney, but I have thirteen years experience in the Boca-Delray real estate market. My knowledge of the market is unparalleled. I combine this experience with exceptional integrity and professionalism. The result is a positive buying experience for you.

The Boca Raton-Delray Beach area is one of the premier destinations in the world for part-time or year-round residency and for fun-filled vacations and weekend getaways. Famous for its lush landscaping and exquisite real estate, elegant architecture and warm tropical climate, Boca Raton continues to attract people from all over the world. It is a renowned business center with a rich history, offering a wide variety of cultural activities, attractions and accommodations to fit all tastes.

Choosing a lifestyle is the first step to consider when purchasing property in Boca Raton and Delray Beach area. Do you want a neighborhood with young families? Is a gated community a must? Are you interested in living on the ocean or intracoastal? Is a country club for you? Do you want the amenities of a retirement community? Is a villa or townhouse community more your style? Is a low maintenance condo just what you need? Each choice requires a complete understanding of the pros and cons of each possibility before a buying decision can be made.




My Pledge


I will help each of my clients in every possible way to make an informed buying decision. Every factor that effects the cost or value will be conveyed. I will provide assistance in every phase of the process, from identifying the preferred property, to the contract, to negotiations, to financing, to closing. You will not be disappointed.